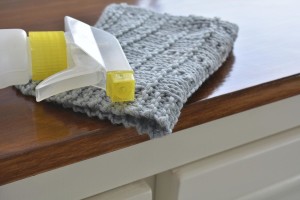 At MOC Services Clean, we provide commercial cleaning services, customized office cleaning, floor cleaning, janitorial services, and a variety of maintenance services throughout Orlando, FL and the Central Florida area.
We provide the most complete cleaning services available, including office, warehouse, and final cleaning. We know you will be thoroughly pleased with our performance because we provide the cleanliness you desire, and the reliability, trust, and care you expect.
Count on our professional staff for all janitorial services!
Our staff is professionally trained and supervised, and all work is completed in a timely and professional manner. Our only objective is to please you with the quality of our service. MOC Services Clean works hard to meet and exceed your expectations on every job we do.
Marlo R. Harris

Chief Executive Officer
Education: Bachelor of Science, Nursing. Tuskegee University, Tuskegee, Alabama

Professional Profile
Marlo Harris is a professional who effectively encourages teamwork, and staff to achieve high level of success. Marlo has acquired an outstanding record as a business owner over the past five years. She has proven to be creative, dependable, and results oriented with a great ability to train, lead, and motivate others to reach desired goals. Additionally, Mrs. Harris has great communication skills, which allows for her to understand customer requirement and allows for her to effectively communicate with staff to meet and exceed customer expectations.
Robert Harris

Founder
Education: A graduate of Southern University with a Bachelor's Degree in Business
Professional Profile
Robert Harris, a former eight year NFL player, chosen 39th pick overall in the 1992 Draft by the Minnesota Vikings and signed as a free agent in 1995 by the New York Giants, has called the Orlando area home since 2001. Now Mr. Harris brings his knowledge of results achieved with hard work, teamwork, and the success that everyone enjoys because of them to his position as Founder of MO Services. Robert brings an understanding of thoroughness to every job, demanding the very best of himself and everyone that works with him. His personality has forged many long-lasting relationships over the years that have served him and his company well. He is actively involved in the National Football League Players Association.
Please call us at 407-283-2642 to schedule general commercial cleaning services.
For specialized COVID-19 sanitizing call us at 908-246-9241.