Attention Central Florida Realtors
As you are well aware, COVID -19 has been a huge problem for many months now. Many people have become sick of which many have been fatal. It is urgent that we all take every precaution that we can to prevent the spread of this deadly virus.
MOC Services, a commercial sanitizing company that has been in business for over twelve years, is now offering their decontamination service to homeowners. We see a serious and demanding need for people to sanitize their homes to halt the spread of COVID-19 as well as other potentially deadly pathogens.
COVID-19 Disinfecting for Real Estate Sales & Realtors in Central Florida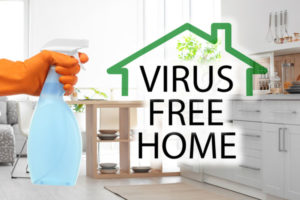 When a home has been on the market, it is impossible to know if someone that has viewed that residence was infected with a pathogen and what was left behind to infect the new homeowner and their family. Therefore, the perfect time to disinfect that house is at closing, right before the new homeowner moves in.
So, we at MOC Services are offering an affordable disinfecting solution (this is not a cleaning service) to homeowners that would like to make their new home safe before moving into it. We use the latest electrostatic sanitizing technology equipment as well as the most effective CDC approved anti-pathogen agent. Please contact Andrew at 908-246-9241